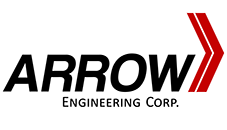 Soils Engineering & Material Inspection
Arrow Engineering Geotechnical Division provides technologically advanced consulting services with expert capabilities in quality control, quality assurance testing, and inspection during construction. Our professional staff of registered engineers, engineering technicians and special inspectors provides a superior work product that is accurate and timely.
We maintain a full-service materials laboratory, specializing in soils, aggregates, concrete and asphalt testing. We participate in correlation/proficiency testing programs with ASHTO and CCRL.
Investigation & Reports
Percolation testing and system design
Liquefaction studies
Soils engineering reports
Slope stability studies
Grading Inspection & Testing
Asphalt inspection / Quality Control
Compaction / Density testing
Utility trench backfill testing
Retaining wall backfill testing
Concrete sampling / testing
Special Inspection Services
ICC Reinforced concrete
Structural masonry
Spray applied fireproofing
Structural steel and welding
Post tension concrete
Pile driving and caissons
Laboratory Testing
Contact AISI today to assist you in all your soils engineering needs.
Arrow Infrastructure Solutions Inc. DBA Arrow Engineering Corp. | 42138 10th St. W, Lancaster, CA 93534 | (661) 949-2525